Website Design Hampshire
Professional and effective website design Hampshire and surrounding areas of the south east.
About Us
We are a website design agency in Hampshire that cater for all the surrounding locations. We believe in giving customers professional websites for much less than they have been quoted for elsewhere but with all the features you want.
Using WordPress primarily for our website design we are able to add a tone of awesome features that will really make your website stand out compared to any other website design in Hampshire.
We provide website design along with many other related services which you can read about on the next tab.
Social Media Posting
Using our SEO & Marketing packages you can get regular social media posting. making sure your customers are seeing your brand, your offers and all about your products.
Blog Posting
Depending on the package you can get a number of blog posted on your website to start ranking for more words and phrases. Our articles are well written, researched to rank for the right keywords and between 500 – 1000 words per post.
Website SEO
We provide full website optimisation as part of our SEO packages. Meaning we go though your website and make sure that all the wording and data are written in a way to increase the search engine optimization.
Website Design Hampshire
We provide custom designs or different packages for websites. So for website design Hampshire were the first place to go. Were happy to work on small but powerful blogs, small or large business websites, or full ecommerce shops. So whether you need a blog to grow your following or an online shop. we cater for all website designs in Hampshire.
Website Design Gosport
Our office is based in Gosport and your free to come in and chat any time. We love to work local so feel free to contact us about any website design enquiry.
We provide modern and optimised website's to make sure you your looking better than all the other competitors. Our team work with you along the whole process to make sure you happy with the final outcome. So contact us for more on information about website design Gosport.
boutique webiste Design
Do you have a boutique shop and want more people to know about your awesome products? You can either display them online to attract more customers in store or even start selling them online with your own online shop.
Services Website Design
Do you provide a service? Perhaps custom printing, flooring, mechanics or any other service of which you want to increase eye balls on your service? By having an effective website you can increase sales and let people discover you that would have never heard otherwise.
ecommerce website design
Ready to start selling online? We either have an ecommerce package if you want to stay within a budget, otherwise you can use our website price calculator to get an approximate estimate of a custom website or contact us for a custom design. Then you can start earning revenue with out even having to leave the house.
Website Design Southampton
Website Design Fareham
If your looking for professional and modern website design Fareham then your looking in the right place. With so many other small businesses to compete with, you want to know that you website will not only look unique but also out rank all other websites in the same category in search engines.
We cater for all styles and types of websites for any business. So whether you need an ecommerce website to start selling your products, or your just trying needing to grow your online presence. Were happy to help make that a reality for you. Making this the top place to get your website design Fareham.
Website Design Portsmouth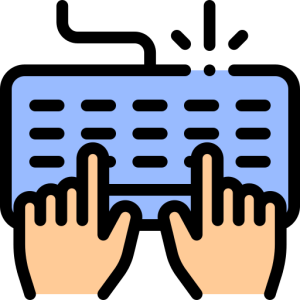 Commercial Webiste Design
It can be a small 1 person operation or a large wholesaler. No matter what the challenge, were happy to bring that to life and get you the best website design in Portsmouth.
BlogGer & Influencers
Looking to grow your online personality? Anyone getting known on platforms like YouTube, TikTok, Instagram, Facebook and other well known platforms need a landing page for when fans search you. Make sure you have a fantastic looking page that also helps you build income for your brand.
Business Webiste Design
If your looking for business website design Portsmouth. You might consider looking at our business website design package which gives you a great selection of pages, features, emails and even free WordPress hosting for a year.
SeekaHost
Domain for only £4.49 for the First Year
Use our trusted domain registration company SeekaHost for a great price and service.