Local website design based in Gosport. Creating custom websites, website packages, SEO, website maintenance and marketing.
Website Designer In Gosport
If your looking for a local website designer in Gosport then YLS Studio has you covered.
We can work with you remotely, visit your place of work or you can always pop in and discuss your design ideas here in our office.
We love to work with our clients to finish a perfect website design rather than just completing what you asked us and just giving it to you. The best way we have found is by keeping up communications. Getting you to check if you like our design and then perfecting it from there.
How We Work At YLS Studio
The way we handle all projects is first speaking to our clients to get a good idea of what it is you want it to look like, colors and branding. Then we talk about the purpose of your website. What is the objective? Is there a main objective such as increasing sales? Then we look at side objectives such as extra packages. Signs ups and anything else you might want from your website.
Once were happy we understand your brief we then move onto to design, we like to do this in 2 stages.
Firstly we design your website as to your specifications, once were happy the specifications have been met we move onto stage 2.
In the second stage we meet back up or have a call and go through page by page what you like, what you want removed and anything else you want edited. Once discussed, we finalize the design by perfecting it to your liking.
If your looking for website design in Gosport then you will get the added bonus of us being able to travel. Meaning that you don't have to spent time and money on travel yourself. Or of course we can handle this all remotely for you if you prefer.
What Can You Get With YLS Studio Website Design In Gosport
With a number of years of experience there isn't much we cant add to your website. Here is a list of our most requested or better know features we can add. But rest assured we are happy to deal with any custom requests.
Features You Can Add To Your Website:
Forms & Staged forms (page by page options)
Booking schedules
Online shopping with credit/debit/PayPal payment methods
Payment by form
Product variants
Multi language website
Tax & Mot checker
Inventory management
Administrator panel
Forums
User posting and memberships
Listing website
1 page or multipage website's
Security & Firewalls
Complete mobile usability
Scratch card/Guess the prize/spin the wheel prizes and discounts
Vouchers to products
Subscriptions
Website indexing & analytics
There are just the main ones we get asked for but as previously mentioned were happy to add almost any feature to your website.
Website Design Gosport Packages
If your not 100% sure what type of website you want or about the prices as they can vary with the amount of features you want. Then we also have some packages that might suit you perfectly!
Take a look by clicking the picture below.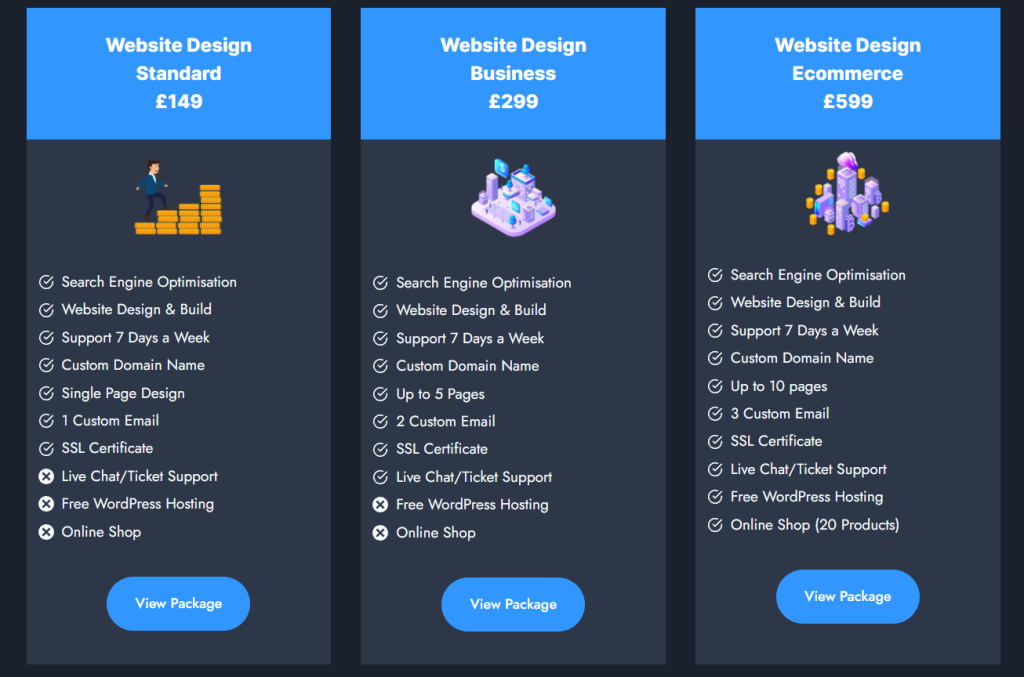 Trusted Website Designer In Gosport
If you want to take a look at our previous work feel free to check out our portfolio.
You can also check out our reviews on google by clicking the link here.
We are happy to discuss anything you want over the phone, email or in person depending on where your located.
So for any further website design queries please send us in a request from our contact form or call us on 07944093932.
Alternatively for a custom design you can use our price calculator below.